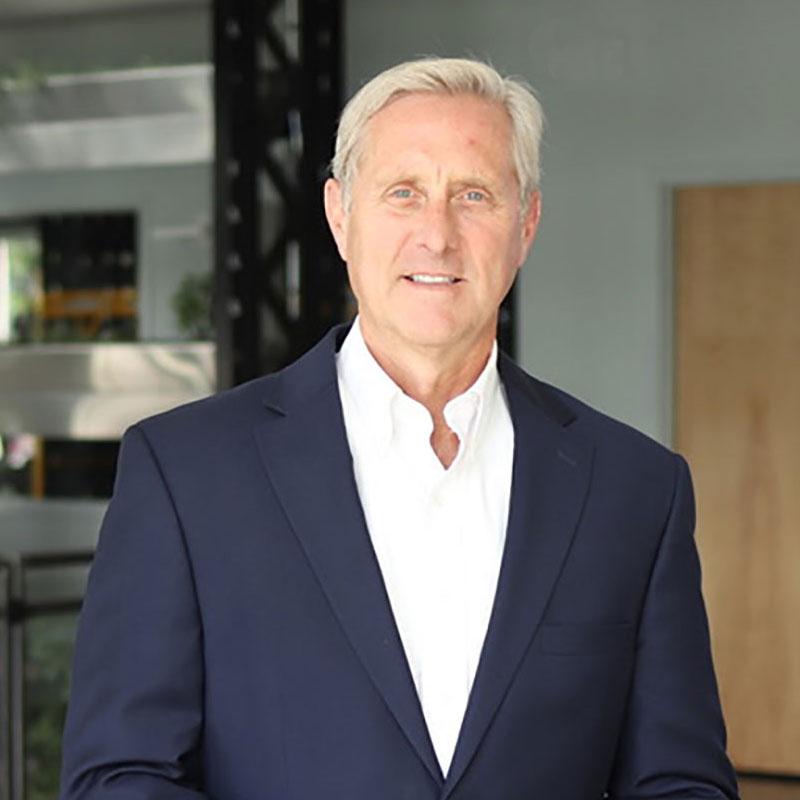 Jim Nortz, Axiom Founder & President
Jim Nortz, is an attorney and a nationally recognized expert and thought leader in the field of business ethics and compliance. He has over three decades of executive experience at multinational corporations in the petrochemical, staffing, business process outsourcing, medical device, and pharmaceutical industries. Most recently he was the Chief Compliance Officer at Carestream Health, a multinational medical device company.
Jim has extensive experience in customizing compliance and ethics program elements like policies and procedures, codes of conduct and various compliance management system elements to fit clients' needs. His experience as in-house counsel and a senior compliance professional at global companies gives him deep insight into how to cost-effectively implement world-class compliance and ethics programs for firms of any size consistent with COSO Enterprise Risk Management Internal Control Principles and federal guidelines for effective compliance and ethics programs.
Experience and Expertise
Experience and Expertise
Jim has particularly strong experience and expertise in the following areas:
Ethics and compliance program evaluations that rapidly determine opportunities for improvement.
Ethical leadership development workshops designed to provide leaders the insights they need to minimize risk and optimize business performance by building and sustaining a strong, productive ethical culture.
Developing and implementing world-class on-line and live ethics and compliance training programs suited to diverse audiences anywhere in the world.
Conducting training for Boards of Directors, senior executives and all levels of employees.
Designing and implementing effective organizational justice systems with a 24/7 helpline, case management system, investigation manual, investigator training and progressive disciplinary policies and procedures.
Performing investigations into allegations of misconduct.
All aspects of life-sciences compliance program development and implementation in all regions of the world including sales and marketing codes of conduct and sunshine reporting programs.
Third-party management systems to mitigate corruption risks associated with dealer networks operating in countries around the world.
Ethical decision-making processes
Lecturer
Lecturer
Jim is a frequent guest lecturer at the University of Rochester's Simon School of Business, RIT's Saunders School of Business, St. John Fisher College, Nazareth College and other law schools and universities around the country.
He has also given numerous presentations at conferences sponsored by the Ethics and Compliance Officers' Association, the Practicing Law Institute, the Air & Waste Management Association, the Financial Executive Network Group, the Rochester Area Business Ethics Foundation, the American Society for Quality and the Society for Human Resources Management.
Leader
Leader – Advancing Best Practices
Jim was a member of the Open Compliance and Ethics Group's Steering Committee – collaborating on a national effort to provide a framework for integrating governance, compliance, risk management and integrity into the tangible practice of everyday business.
He chaired Nazareth College's 2010 Interdisciplinary Institute for Professional Ethics dialogues with academic and business professionals exploring the root causes of weak ethical cultures in corporations and effective countermeasures.
He is currently participating on three Ethics and Compliance Initiative Working Groups:
Auditing and Monitoring;
Preventing Corruption; and
High-Quality Programs.
These working groups comprise compliance and ethics professionals collaborating on drafting guidance to corporations regarding auditing and monitoring and anti-corruption program best practices as well as a diagnostic tool to evaluate compliance and ethics program effectiveness.
Contact us to get started today with a free 1-hour consultation
Capture the Ethical Advantage
There is no more cost-effective way to optimize performance and minimize enterprise risk than by building a strong ethical culture and sound internal controls. Whether you're a small company that can't afford a full-time chief compliance officer or a large multinational corporation in need of assistance with one or more program elements, Axiom has the experience and the expertise to provide the services you need to evaluate, build and improve upon any and all aspects of your compliance and ethics program.
Get the Stats...
In today's highly connected business environment where every decision you make is scrutinized by your customers, the public and the press, an effective compliance and ethics program is not a "nice-to-have" it is essential.
Employees want to work for an ethical company.
94% of employees report that it is "critical" or "important" that they company they work for is ethical. (2006 LRN Employee Survey)
Strong ethical culture vs weak ethical cultures.
Three times more likely to say they experienced pressure to compromise standards
Three times more likely to say they observed misconduct
41% less likely to report observed misconduct
27% more likely to say they experienced retaliation after reporting misconduct
*2018 ECI Global Business Ethics Survey
The benefits of having a strong ethical culture.
Higher employee productivity;
Better strategic management; and
Improved business performance.